product certification
We ensure the quality of our products by utilizing various third-party validation systems. Our goal is to provide transparency when it comes to what is—and isn't—in our products. To find out specific information about our delicious products, visit our product pages.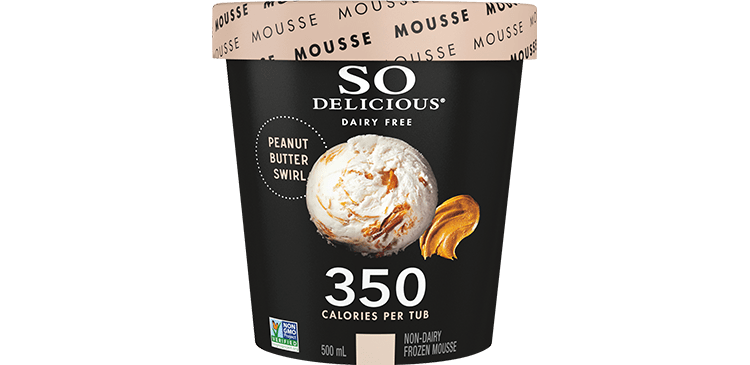 NON-GMO PROJECT VERIFIED
The Non-GMO Project is a third-party verification program that works at every level of the supply chain—from seed to production—to ensure products are made without genetic engineering. Our coconut beverage was one of the first dairy-free beverages to achieve Non-GMO Project Verification and we're proud of our commitment to verify our products with the Non-GMO Project. To learn more about verification, visit NonGMOProject.org.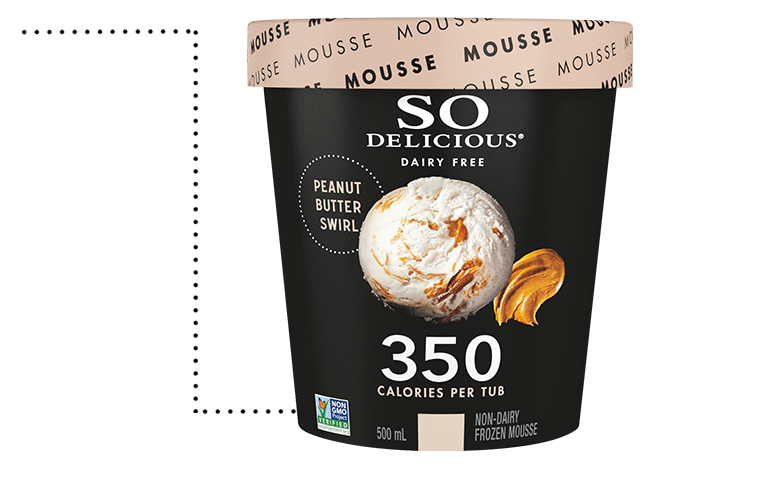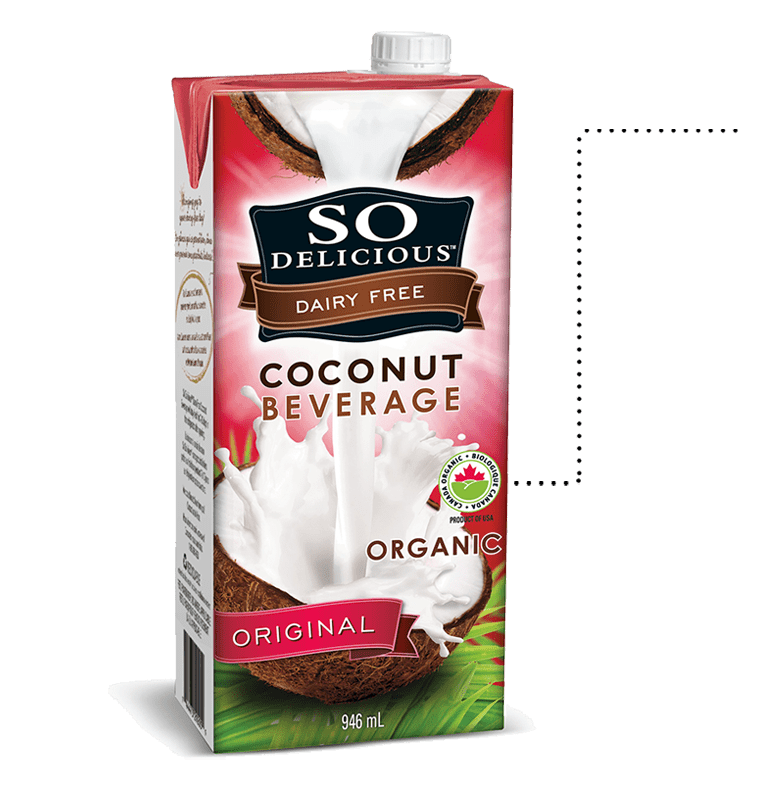 CFIA ORGANIC
A number of our products are organic and are labeled "Canada Organic" which means they are certified by third parties and meet the CFIA requirements for this seal, including containing at least 95% organic ingredients. To learn more, visit inspection.gc.ca.
We are always working to add more certified organic products to our portfolio.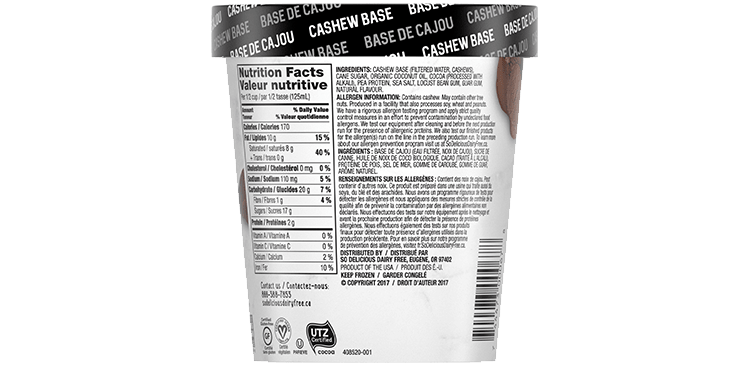 UTZ
For products like our Creamy Chocolate cashew-based frozen dessert, we buy UTZ certified cocoa, which means the cocoa is sourced from farmers who comply with the sustainability standards of the UTZ program. To learn more, visit UTZ.org..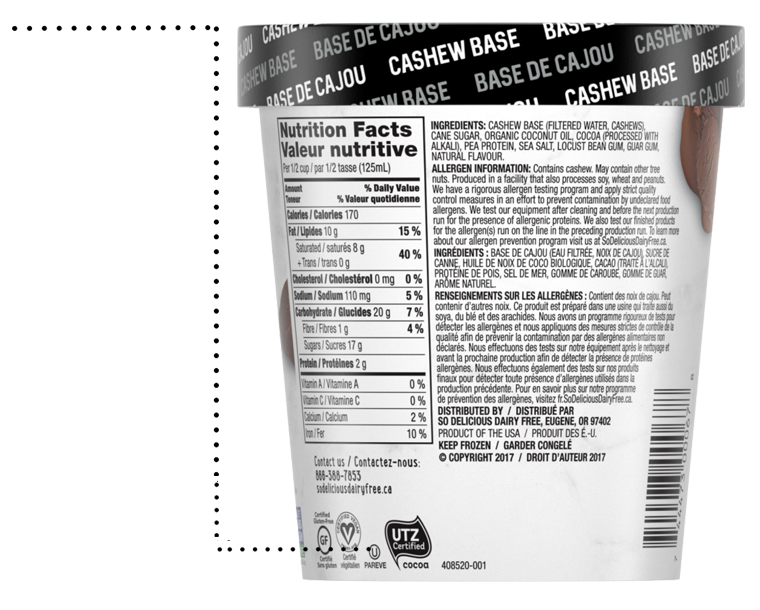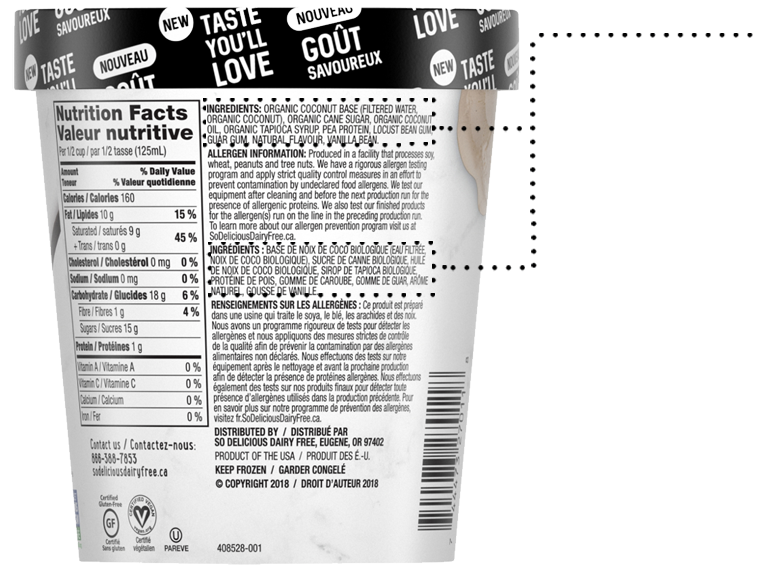 MADE WITH ORGANIC COCONUT
Coconut-based products that contain between 70% and 95% organically grown ingredients, are made with only certified organic coconut and meet other requirements for the remaining non-organic ingredients are marked with this symbol.
We currently use organic coconut in our coconut-based frozen desserts and shelf-stable beverages.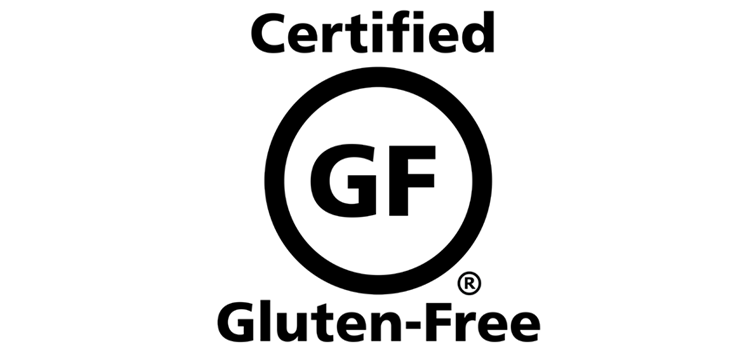 GLUTEN FREE
Most of our frozen desserts and all of our plant-based beverages products are certified gluten-free by the Gluten-Free Certification Organization, a program of the Gluten Intolerance Group of North America®.
To learn more, visit GFCO.org.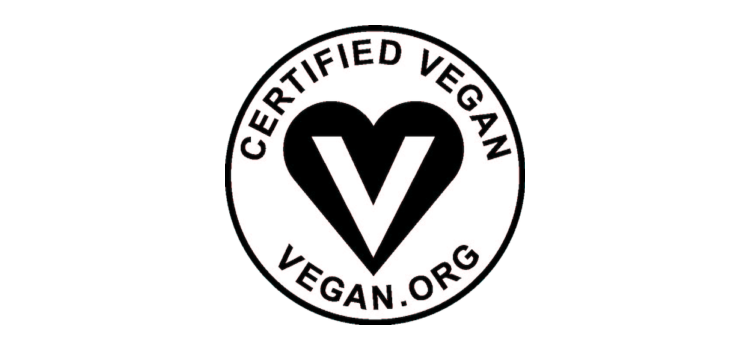 VEGAN
All of our products are proudly certified vegan by Vegan Action. They do not contain animal products and are not tested on animals.
To learn more, visit Vegan.org.

KOSHER
Products that are certified kosher are certified by OU Kosher.
To learn more, visit oukosher.org.